Finally! #Essential #Oils For #Kids#Moms
Finally, a line of essential oils made with kids in mind!
An exciting New collection of blends just for kids needs from the most trusted name in essential oils – doTERRA™ and Wellevated for support.
Why not give kids something specially designed for them thats the purest and most natural?
Watch this fun video on them…..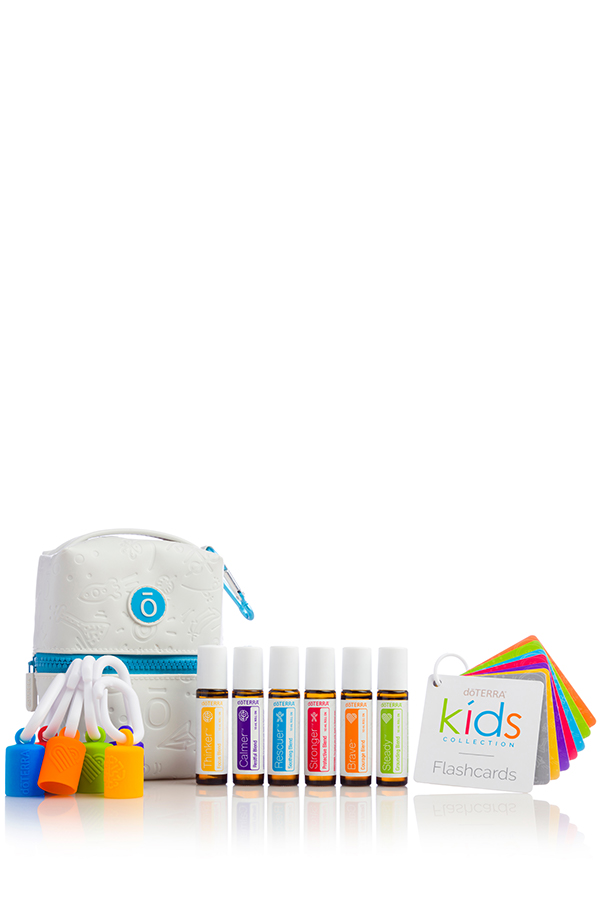 LEARN MORE ABOUT THE KIDS COLLECTION 
▷ LEARN MORE ABOUT BRAVE CHILDREN'S BLEND:
Before tackling life's big (or small) moments, roll Brave onto the bottoms of your feet and the backs of your hands to instill courage and positivity, with the reassurance that you can accomplish anything.
▷ LEARN MORE ABOUT STRONGER CHILDREN'S BLEND:
Stronger Protective Blend evokes feelings of wellness and vitality when needed most. The bright and uplifting aroma of Stronger is refreshing to the senses and works as the perfect blend for daily resiliency or when you are not feeling your best. With the powerful rejuvenating benefits of wood and floral oils, Stronger works as the perfect every day skin health essential oil blend.
▷ LEARN MORE ABOUT CALMER CHILDREN'S BLEND:
Calmer Restful Blend promotes a serene atmosphere, allowing bedtime to be a peaceful and welcomed experience. When it's time to restore your mind and body, apply Calmer to your wrists, breathe, and relax.
▷ LEARN MORE ABOUT STEADY CHILDREN'S BLEND:
Perfect for daily use or as needed, Steady Grounding Blend has a soft, inviting, and slightly fruity aroma that can help soothe feelings of stress or anxiousness. When feeling overwhelmed, roll Steady onto the back of your neck or wrists and take a deep breath, allowing your mood to find balance. Soothing to the skin and reassuring to the emotions, Steady is a great every day blend.
▷ LEARN MORE ABOUT RESCUER CHILDREN'S BLEND:
After a busy day of activity, apply Rescuer Soothing Blend for a relaxing sensation and to reduce feelings of tension for growing, tired legs. Rescuer has a fresh, yet calming aroma that provides soothing support while comforting the emotions.
▷ LEARN MORE ABOUT THINKER CHILDREN'S BLEND:
Ideal for everyone and for daily use, Thinker Focus Blend is the optimal support to use when distractions are high. To create a supportive and positive environment for enhanced creativity and focus, incorporate Thinker into your daily learning practice.
These effective CPTG (Certified Pure Theraputic Grade) doTERRA ™essential oils are your answer as their mom as much as for your child. Order your kit now! 
Error: Contact form not found.
www.Wellevated.com 
"Elevating Your Health"